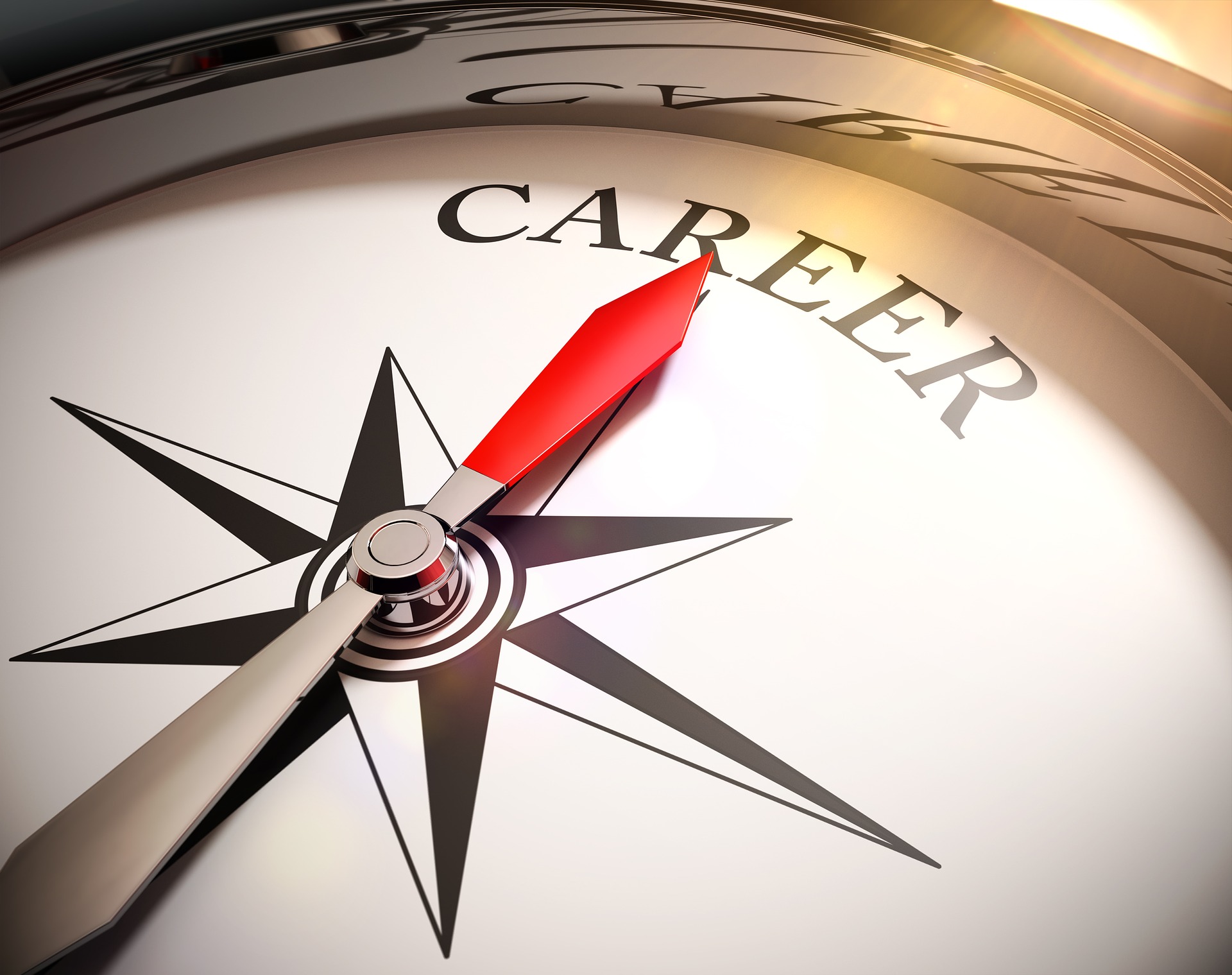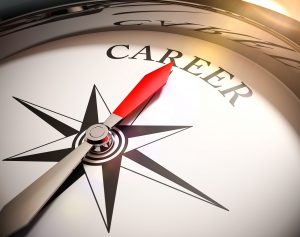 One of the most important decisions any massage therapist makes is where to attain entry-level massage therapy training.
You may be tempted to believe that all massage therapy training programs are more or less the same and will deliver the same training and skill. You may be surprised that there is actually a lot of diversity in options for entry-level massage therapy training. Your overall educational experience may vary highly based upon which massage school you choose.
Your massage therapy school experience will be the essential first stage when you establish the foundation of knowledge, skills and abilities that are necessary for a successful massage therapy career. As such, it is one of the most important investments in your professional life.
We will review some of important questions you can ask to help ensure you are choosing a massage therapy school that is the best fit for you.
Finding the Right School for You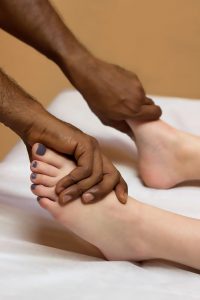 There are currently around 1,000 institutions offering entry-level massage therapy training programs in the United States. With so many options, it is difficult to know how to compare and evaluate different massage therapy programs.
As a broad first cut, there are very significant differences when comparing massage therapy schools based on:
The focus of the school's curriculum and types of bodywork taught
The quality of the instructors
The composition of the student body
The success of graduates
…And much more. The following questions will help you focus on important differences to help select the school that is the best fit for you.
Really Important Questions to Ask When Choosing a Massage School:
How long has the school been offering massage therapy training? When a massage therapy training program has been around for many years, it is a great indicator that its graduates have attained the competencies necessary to be able to craft successful massage therapy careers. The Institute of Therapeutic Massage was founded in 1994—and in the last 25 years, the school has served as a launch pad for thousands and thousands of students to embark on fulfilling and successful careers as massage therapists.
As they say, the best predictor of the future is the past, and when a school has decades of experience underneath its belt, it can help you feel more confident that you are investing in an institution and an educational experience that will lead to your professional success.
What is the school's mission and approach to massage therapy? Our mission at ITM is to ensure our graduates exceed the expectations of the massage, bodywork and wellness community as competent, qualified and ethical professionals.
As you are reviewing massage therapy training programs, comparing the mission statements can give you a brief summary of the core values that are most important to that school.
Is the school devoted solely to massage therapy training, or does the school offer other vocational training programs? There are many different types of bodywork training programs out there. Some massage therapy schools solely offer massage therapy or bodywork training, whereas other schools may offer a wide array of vocational programs. A longstanding tension exists between those who view massage education as strictly vocational and want to have it remain so—focused on training students to provide a personal service—while others see it as an integrative health care discipline.
Independently-owned schools that specialize in massage therapy and bodywork training tend to have a high commitment to maintaining the integrity of massage therapy. Career colleges or community colleges may offer massage therapy as just one of many different career programs.
At ITM, along with our core Massage and Bodywork Program, we also offer a Massage Therapy and Personal Training Program, an East-West Massage Program, an Oncology Massage Certification Program (OMCP), a Clinical Massage Therapy Program, a hospital-based Orthopedic Massage program, and over 35 different continuing education classes, where therapists have the opportunity to earn continuing education credits.
While the Massage and Bodywork Program helps students learn Swedish, medical, and other hands on massage forms, the Massage Therapy and Personal Training Program adds another dimension by developing cross-trained health and wellness professionals. The East-West Massage Program is designed to advance the knowledge and skill-sets previously learned in the Massage and Bodywork Program and place emphasis on eastern massage philosophies and Shiatsu techniques.
At ITM, we strive to give our students the hands-on training, clinical experience and knowledgeable industry support it takes to pursue a rewarding career as a Massage Therapist, Shiatsu Practitioner and/or Personal Trainer.
How is the curriculum designed and delivered? Are any classes online? One way to compare the curricula of different massage therapy training programs is by asking how many types of massage will you be able to perform after graduating.
Some bodywork schools specialize in one type of massage therapy. Others offer training in many foundational modalities. Not only will you want to explore the foundational types of massage therapy that you will learn, but you will also want to check about classes such as:
Body Mechanics and Self-Care
Business/Marketing Classes
Ethics
Lastly, you will want to make sure hands-on training is an important part of the curriculum. While it is a trend in the industry to offer online learning to help lower costs, we at ITM feel that the live interaction and the ability to get questions answered immediately is part of what helps set us apart, or what we refer to as 'The ITM Difference'.
Is the school accredited by a national accrediting agency or approved regionally? It is important to find out whether the school has been accredited by a nationally-recognized accrediting body. Institute for Therapeutic Massage is one of only 52 schools nationally that is accredited by COMTA, the Commission on Massage Therapy Accreditation. Of the major accrediting agencies that accredit massage therapy schools, only COMTA has established specific standards for massage therapy education. Research on the quality of massage education shows that accreditation—and specifically COMTA accreditation—improves the quality of education.
Accredited schools need to meet or exceed strict standards, and an external organization monitors and evaluates such schools to ensure that they are living up to the requirements. Going to an accredited school verifies that you are getting the right education and training to get your massage therapy career moving along the right way.
Who directs the massage therapy program? How long have they been doing that job? What are their qualification? A massage therapy school, like any other institution, has a culture that reflects its leadership. Paying attention to who the program directors are will give you a sense of the expectations, culture and training offered in a massage therapy school.
What are the qualification of the school's instructors? Teacher training is not required to teach therapeutic massage. Unfortunately, there can be a dramatic difference in education depending on who the instructors are and how well qualified they are. Ask about what qualification the school has for their instructors. You can also ask about what kinds of ongoing development is offered or required for faculty. Schools that support the professional development of their instructors display a true commitment to lifelong learning and are most likely to provide students with the most current practical, theoretical, scientific, and ethical foundations of massage-based healthcare.
What is the student-teacher ratio for hands-on classes? ITM maintains a low student-to-faculty ratio in the hands-on and didactic / live-lecture classes to give our students the maximum instructional effectiveness and individual attention and support that they deserve.
What is the average age and educational background of students? The Institute for Therapeutic Massage is proud to see that students come to our massage school from virtually all walks of life to learn massage therapy. Students range in age from 18 to retirement, male and female, on job hiatus or with a full-time career. The atmosphere at the school is conducive to study, and the staff is very much focused on providing a well-rounded, supportive and gratifying learning experience for those motivated to achieve the highest standards of performance within the massage, spa, health & wellness profession.
What are the estimated costs? Is financial aid available? Accredited schools like ITM offer a host of financial aid options including federal financial aid options and grants for those who qualify. We also update our Consumer Disclosures each year to help students estimate costs of attendance.
Can classes fit my existing schedule? Having courses that fit your schedule is an important factor for many adult learners. ITM offers both morning and evening classes. If you have commitments, be sure to make sure the course schedule aligns with your availability.
What is their attrition rate? Paying attention to how many students successfully complete a program can give you a portrait of how likely you are to complete a program. It also can tell you some information about not only how difficult a program is but also how well the program screens students before accepting them.
Do they offer continuing education in advanced bodywork modalities? For many massage therapists, not only does their massage therapy school prepare them in their foundational knowledge and skills, but it also provides one important venue for continuing education throughout their professional careers.
Final Questions to Consider
It is highly recommended—indeed, it is crucial—to schedule a campus tour. When speaking with admissions representatives, other important questions to ask include:
Does the school screen its applicants? What does the school look for in students? How do they determine who will be accepted? Is there a process to determine eligibility?
What is their success rate on the U.S. National Board Exam (MBLEx)?
How much do they think I should be earning right when I graduate?
What Professional Associations do they belong to?
What is your gut reaction to the staff and facility?
Conclusion
Deciding to go to massage school is an exciting time! Students are frequently very excited about the opportunity for personal and professional growth that the potential of a new career signals!
However, it is important to do your homework!
If possible, speak with graduates who have excelled in their massage therapy careers and ask them about their educational experience. This can prepare you for what to expect in terms of workload and time and allow you to see how people are able to develop their careers after attending massage therapy school.
Not only will you want to make sure the massage therapy school you attend offers a high quality educational program, but you will also want to make sure the environment, staff and focus of the school match your particular needs, preferences and career goals.