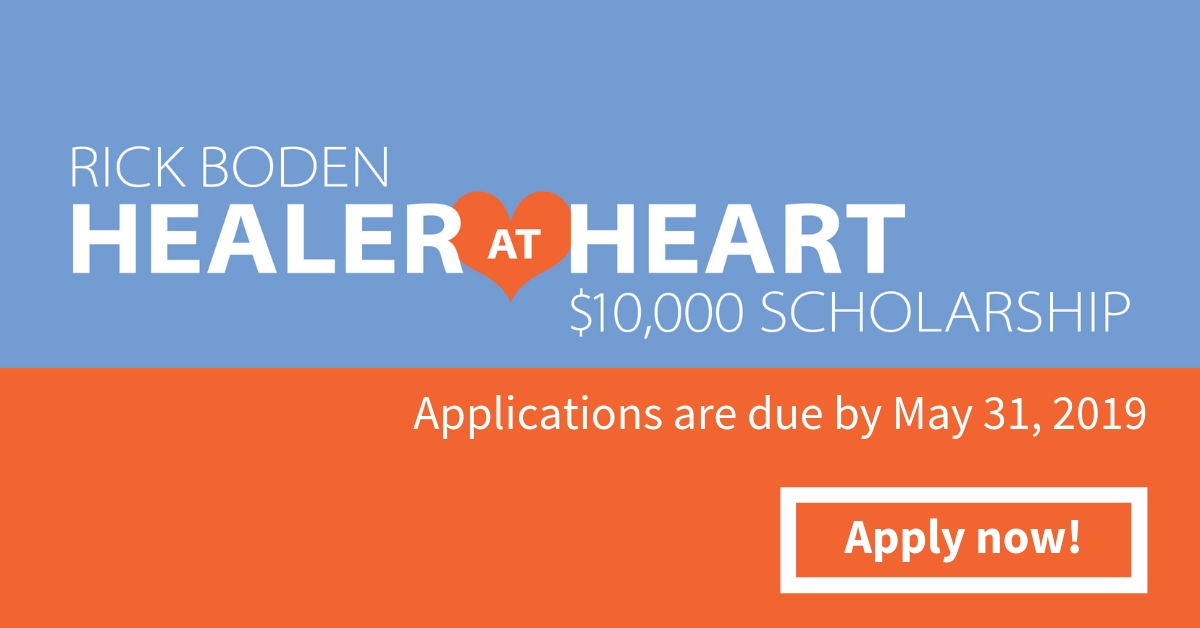 Scholarships are available for students in almost every field of study, including massage therapy.
While a financial aid adviser can help identify financial aid options, it is up to students to do thorough research for additional sources of funding for massage school. 
Here are some scholarships specifically aimed at massage therapy students seeking training.
The Rick Boden Healer At Heart Scholarship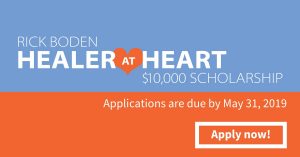 The Rick Boden Healer at Heart Massage Therapy Student Scholarship will award $10,000 to one student currently enrolled in an entry-level massage program. All current massage school students are eligible for the award; the application deadline is May 31, 2019. Students will need to submit an essay on the following: How do you plan to commit to a program of self-care as a practicing massage therapist, and what effect will this have on your ability to help and impact the health of others? The American Massage Therapy Association funds the scholarship.
The Successful Hands Grant Program

The Successful Hands Grant Program helps students prepare for a career in massage therapy. Applicants should be enrolled in massage therapy school and must submit a 200-word essay
Whether you have just started school, are half way through, or a recent graduate, you will submit an essay of 200 words or less answering the question, "What is your ultimate goal as a massage therapist?" Inspire us and others with your hopes and aspirations and you may be a recipient of a Successful Hands grant. Applications must be received by October 15, 2019. Winners will be notified no later than December 18, 2019. Eight winners will be awarded grants of $1000 each. All 2019 applicants will be offered a free membership in AMTA through their graduation.
Imagine Scholarships
Imagine Scholarships are available for high school seniors who plan to seek a career in massage. Awardees will receive a $1000 career education scholarship. Only recent high school graduates who meet the following recommended guidelines should apply:
Likelihood of successful completion of postsecondary education

High school grade point average of 2.5 or greater

Financial need

Demonstrated voluntary community service during senior year
Massage Therapy Foundation Grants & Case Report Contest
The Massage Therapy Foundation offers community service grants with a maximum of $5000. To qualify, you must be a member of a nonprofit massage therapy organization and have demonstrated outstanding work in your field. The Foundation also holds an annual Student Case Report Contest. Case reports play an important role in scientific and professional literature. Writing a case report helps develop communication skills, critical thinking skills, and could contribute to future research and clinical practice.
The MTF Student Case Report Contest provides an opportunity for students to develop research skills and enhance their ability to provide evidence-informed massage to the public. Cash prizes are available to contest winners contingent on publication of the case report.
Conclusion
Applying for national massage school scholarships may seem daunting, but it is also great for professional development to apply. Always be careful when researching scholarships. Check independent scholarship sources and look for reviews. Good rules of thumb are to prepare early, research a lot and prepare paperwork and references before you begin the process. That means looking at all of the different scholarship offers that may apply to your situation or goals. Getting the criteria and application guidelines for each and compiling these in some sort of priority order. 
Prepare a folder to store information and important documents related to the scholarship application process. Also store copies of references, as well as personal and financial records so that if an opportunity arises there is no reason to delay in applying!
Lastly, don't hesitate to reach out to admissions advisers or faculty if you have any questions about applying for scholarships!