Start Your Journey to a Rewarding New Career
Download our FREE Program Overview Guide and learn about the programs offered to
become a Licensed Massage Therapist in as little as 7 months!
Download Now!
Get the Skills to Be a Licensed Massage Therapist in as Little as 7 Months
Institute for Therapeutic Massage (ITM) has helped thousands of people just like you get the massage and wellness training it takes to succeed - both personally and professionally. We have programs designed to meet the Pennsylvania, New York, and New Jersey licensing requirements. Our friendly admissions staff are always available to answer all your questions.
We invite you to explore the program and career options we offer.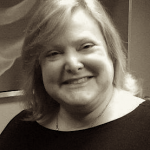 "At ITM, we strive to give our students the hands-on training, clinical experience and knowledgeable industry support it takes to pursue a rewarding career as a Massage Therapist, Shiatsu Practitioner and/or Personal Trainer.
"Our mission at ITM is to ensure our graduates exceed the expectations of the massage, bodywork and wellness community as competent, qualified and ethical professionals."

I am so proud of the quality of our training, our amazing instructors, and most of all, our many successful grads currently working in the field. We want you to have the career of your dreams and will do what it takes to help you achieve it.
If you're a compassionate, intuitive person interested in helping others. And you want a career that aligns with your values and aspirations; I invite you to learn more about training for a rewarding career. Just fill out the request information form on this page or call 973-839-6131 to talk with a friendly admissions advisor."
Lisa Helbig, LMT
President and Founder of ITM
---
ITM is the Choice of Quality Employers
ITM graduates enter the profession with confidence, knowing they benefit from the vast network of employers and industry professionals who recognize and endorse the ITM programs. Many top employers exclusively hire ITM graduates.
"After opening 41 NJ locations and hiring over 1200 therapists, we can say with confidence that the graduates of ITM are clearly some of the most prepared and best trained therapists in the state. It is so important to us to cultivate a great relationship with a high quality school like ITM since we are growing so quickly and have such a growing need for quality therapists." Bob Weisman, Regional Developer, Massage Envy