Dr. Anthony Gencarelli, D.C, CSCS – Executive Director
Dr. Anthony Gencarelli is Executive Director of the Institute for Therapeutic Massage. Dr. Gencarelli holds a BS from Bloomfield College and a Doctorate of Chiropractic degree from New York Chiropractic College. He also holds several licenses and certifications and is professionally affiliated with many associations including the New Jersey Chiropractic Society, the New York State Chiropractic Association, and the New Jersey Sports Council.
---
Jose Gonzalez, LMT – Admissions Counselor
Jose Gonzalez is a Licensed Massage & Bodywork Therapist who holds a BA-Psychology, MA-Counseling, and Graduate Certificate-Life Coaching. Jose is a dedicated husband and father with a passion for guiding others on their healing journeys. When Jose isn't helping aspiring massage therapists to become students, he spends his time studying spirituality, his native culture, doing genealogy, mentoring youth, watching Marvel movies and wishing he were a superhero.
---
Marina Wagner – Financial Aid Administrator
Marina has been in ITM's Finance Department for the last 11 years. She likes to knit, scrapbook, and do floral arrangements.
---
Stephen Tortorello, Director of Education
Seeking to make a profound change in his life and become an active participant in his own wellness, Stephen enrolled in classes at the Institute for Therapeutic Massage in 2002. Inspired by an improved sense of well-being and positivity, Stephen also earned a certification as a personal trainer from the National Academy of Sports Medicine, and in 2006 graduated from the School of Integrative Therapies, where he developed his skills in Structural Integration. In 2008 he became a Registered Yoga Teacher and currently owns Highland Yoga with his wife Carolyn.
Stephen is passionate about wellness and is dedicated to exploring the endless mysteries of the body, mind, and spirit. He continues to deepen his knowledge through continuing education and strives to design curriculum to keep ITM on the cutting edge. He began teaching massage therapy and anatomy & physiology at the Institute for Therapeutic Massage in 2005 and is currently the Director of Education for the school.
---
Joseph Ward, LMT – Finance
Joe brings his vast work experience to the ITM family in a variety of ways by supporting all departments and students to keep things running smoothly. His sense of humor and love of family comes through in everything he does.
---
Dr. Cynthia Brown, D.C. – Instructor
Dr. Brown has a B.S. in health science from Lock Haven University and a Doctor of Chiropractic degree from Life University, School of Chiropractic.  She has been a chiropractor for nine years and has extensive experience in the fitness industry as a personal training program manager, personal trainer, weight loss consultant and instructor.  In addition, she has taught science at the junior high school level. Dr. Brown has also been coaching basketball for ten years.  She currently heads the 7/8 team at Pinelands Regional Junior High School and also is the head coach of the Barnegat Bay Barons, an Amateur Athletic Union team.
---
Lori Dobbert LMT, BS Clinic Supervisor/Instructor
Lori Dobbert is currently the hands on instructor and clinic director for the Bloomfield campus. She is a graduate of the Humanities Center in St. Petersburg, Florida and holds a B.S. in Exercise Physiology and Mass Communications from the University of South Florida.
Lori has been active in the massage industry for thirty-five years and has experience in a variety of settings working with osteopaths, an orthopedic surgeon, spas and in private practice. Certified in Myofascial Release, prenatal massage and structural integration, Lori brings these unique perspectives into teaching massage.
Additional interests include makeup artistry and photography. Lori has worked with transgender clients for fifteen years and is now venturing into makeup for albinism. Lori's photography includes making inspirational videos for a women's shelter in Newark. Lori is also the unofficial holiday decorator for Bloomfield.
---
Michael Franklin, LMT, NCTMB
Michael, a nationally-certified massage therapist, has worked in health care his entire professional career. In addition to being a licensed massage therapist, Michael is also a registered pharmacist. He graduated first in his class from the Morristown Memorial Hospital branch of the Institute for Massage Therapy. Michael is trained in many modalities of massage therapy, ranging from purely relaxing to deep tissue and therapeutic massage.
---
Felicia Gaines Sachs, NJ LMT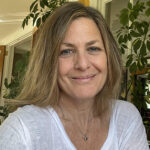 Felicia began her career as a Massage Therapist in 2000. As an ITM Instructor and Clinic Supervisor, she enjoys welcoming new students to the industry and helping them begin to cultivate the art of providing a calming presence and touch as they learn the art of massage. Felicia has worked in healthcare settings and spa settings and has a wealth of experience in techniques from Swedish massage to neuromuscular therapy. In her private practice, she combines disciplines as well as modalities such as aromatherapy, cupping and stretching. As an Instructor, she stresses the importance of self-care and solid knowledge of anatomy—taught as they progress through the ITM program, so that students can begin to provide effective massage therapy to a varied clientele during their clinic internship and upon graduation.
---
Kimaya Hansen-Metcalfe, LMT, NCBTMB – Instructor
Kim Metcalfe has been practicing massage therapy since 1998. She started her career as the lead bodywork therapist at a resort in Colorado. After leaving Colorado and moving back to New Jersey, she continued her education at the Institute for Therapeutic Massage (ITM), graduating with honors in 2000. Through the years she has taken countless Continuing Education (CE) Classes, travelling the world to participate in workshops such as Thai Massage, Lomi Lomi, etc.
Her training in Thai Massage took place at the Nerve Touch Institute, International Training Massage, and the Thai Massage  School of Chiang Mai. Her Hawaiian Lomi training took place on the mainland and island of Maui. Other CE classes include Iridology, and most recently, Mayan Abdominal Massage. On top of these exotic techniques, Kim has studied medical massage techniques with several teachers in the USA, became certified in prenatal massage therapy, is a certified herbalist through Sage Mountain, started a holistic body product line, and most importantly, married her soulmate and is raising her daughter, who at 2 years old is addicted to massage.
Kim has worked as Assistant Director of Education at the Institute for Therapeutic Massage, where she has been employed for 10 years, teaches the Pregnancy Certification course, Lomi and Thai massage classes. One of her greatest passions is to help future professionals become massage therapists, shiatsu practitioners, and personal trainers. She also keeps a small private practice in Hazlet, NJ.
---
Thien Vu, LMT – Haskell Clinic Director / Instructor
Thien is a graduate of ITM and maintains a private practice in Florham Park.  At ITM, he is in charge of overseeing the student massage clinic which includes the orientation of new students, and the continued development of their hands on skills.
---
Luci Zirpoli – Instructor
After 24 years as an IT Professional in the corporate world, Luci decided to change careers and work more closely with people rather than computers. ITM was the logical choice for her, as she was a client of the student clinic for 11 years and found their students second to none. Luci completed the Oncology Program, Personal Training Program and the Eastern Program within 22 months. She is Certified in NJ and Licensed in NY.
Luci has a few personal clients, works for Hospice, volunteers at a local Spectrum for Living facility and is able to enjoy her passion for teaching as an Instructor at ITM.
Luci originally graduated from Ramapo College with a B.S. in Mathematics, which led her into the computer world. Although she enjoyed much success in her prior work, she is exactly where she should be and has never looked back on her decision to switch careers.
---
About our Founder
Lisa Helbig
Lisa Helbig, LMT, was the Founder, Executive Director, and Owner of the Institute for Therapeutic Massage (ITM), the school she founded in 1994. Her career began when she became a massage therapist in 1990, upon graduating from the Jacksonville School of Massage Therapy, Florida. While building her private practice, and working for Nordstrom Spa, Lisa's great success created the vision to combine her long standing background as a corporate trainer with her love of massage therapy to develop a school that provides students with the high level of education she felt necessary to the field. Lisa has also been instrumental in the development of other massage and aesthetician schools (both before and after opening ITM), massage based curricula, hospital based massage programs, community / charity based outreach, CEU based videos, and a book on hot stone massage, which was published by Running Press, and continues to sell 10 years later.
What started out as a love for massage and a dream took ITM from 1 small room in a corporate building to 6 locations, 5 hospital affiliations, 5 core programs (including a dual certification program for Massage Therapy and Personal Training, and the first COMTA Accredited Oncology Massage Program), and over 35 continuing education classes. In the past 15 years she has spearheaded her schools through the accreditation processes of both ACCSCT and COMTA. Lisa has also added several innovative programs and new locations, all the while maintaining her Title IV Financial Aid status.
In 2007, Lisa was a volunteer with National Certification Board for Therapeutic Massage and Bodywork (NCBTMB) for Job Task Analysis and attended their meetings in both Chicago and San Antonio. In 2009, she became a subject matter expert for the exam development committee, charged with ensuring that the national licensing exam for massage therapists fully, and fairly, test a students body of knowledge before entering the profession.
In 2008, Lisa was appointed Commissioner for the Commission on Massage Therapy Accreditation (COMTA), which accredits both educational institutions and programs offering instruction in massage therapy and bodywork. The organization was formed to establish and maintain the quality and integrity of the profession and is governed by elected volunteers. COMTA was recognized by the U.S. Department of Education as a specialized accrediting agency in 2002, an acknowledgement of its expertise in ensuring quality education and allowing programs to access federal student aid funds.
Lisa passed away in 2018. ITM's staff remains deeply committed to Lisa's vision and embodies her standards of excellence in education.