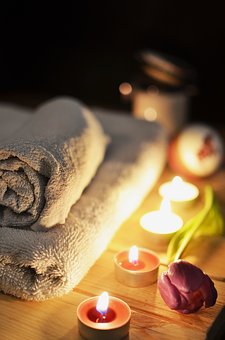 You've chosen a career as a massage therapist and undergone the thorough training involved with this new path. Have you ever wondered what steps you should take immediately following completion of massage therapy school? In many cases, deciding upon a fulfilling career path is the toughest part of starting a successful job. However, it can also be overwhelming to know the steps to take after graduation. Consider the four essential steps laid out below that will help you kickstart your new career.
Get Licensed
If you've attended massage school, you're likely familiar with the fact that various states have different licensing requirements. It is essential to learn what the conditions are specific to the state in which you'll be practicing massage therapy. You will also need to prepare yourself to take and receive a passing grade on any examinations that are required in order to obtain your certification and licensing.
Investigate Various Employment Settings
One unique factor about the field of massage therapy is that you'll be qualified to work in a wide variety of settings. It may require some trial and error to determine what type of setting you prefer the most. Speaking to other massage therapists regarding the pros and cons of working in different settings can reveal a deeper vision of what might appeal to you the most.
Get the Word Out
When you're just starting your massage therapy career, it can seem overwhelming to try to gain a new client base. In many cases, clients will come to you through positive reviews from others who have enjoyed your services. You may benefit from getting the word out about your new career or even offering opening specials to show potential clients how they may benefit from the services you offer.
Practice, Practice, Practice
Now that you've chosen massage as a career, the hardest part is getting started. Offer your services to friends, family, work acquaintances, and anyone else who may benefit from a therapeutic massage. The more practice you get brushing up on various massage techniques, the better equipped you will be to handle the needs of any client who comes to you for help.
About The Institute for Therapeutic Massage
At The Institute for Therapeutic Massage, we understand that starting a new career is both exciting and overwhelming. We have helped thousands of men and women just like yourself to gain the knowledge and skills necessary to have a successful career in massage therapy. In as little as seven months, our flexible programs can provide students with the in-depth training they need to begin the next stage of their lives. Our program protocols also fit all the criteria for proper licensing in New York, Pennsylvania and New Jersey, helping graduates get started in their new careers right away. If you would like more information regarding a career in massage therapy, please contact our friendly admissions team for further assistance.